Beaverton
Freedom
FEstival
July 4, 2016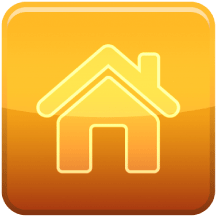 What kind of toys for the Children's Hospital?
Games, Toys and Action Figures
Card Games
Legos and Lego Kits (all ages)
Bionicles/Technics
Cars and Trucks (medium and large)
Trains, Planes and Motorcycles
Popular Action Figures and Characters
Handheld electronic game (bass fishing, football game, yahtzee, connect four, etc)
Arts/Crafts and Activities
Art and Craft Kits (Klutz and others)
Bead Kits (school age and teens)
Scrapbooks
Stickers
PlayDoh Kits
Sculpey Clay Model Magic (small packages)
Model Car Kits (all levels)
Model Car Non‐toxic Paint and Glue
Oil Pastels (tubes 8oz or larger)
Gel Pens
Washable Crayola Brand: Colored Pencils, Markers and Crayons
Construction and cardstock paper packs
Yarn
Knitting needles – size 10
Crochet hooks
Electronics and Accessories
PS2 and PS3 Games (rated E preferred)
DVDs (newly released, PG‐13 and lower)
Wii Games and Controllers
Xbox Games and Controllers
Infant and Toddler Items
Preferred Brands: Fisher Price, Sassy, Infantino, The First Years, Little Tikes, Leapfrog and Baby Einstein
Rattles and Teething Toys
Early Development/Learning Toys
Board Books (English and Spanish)
Lights and Sounds Toys
Duplo Building Blocks
Mobiles
One Piece Outfits and Socks (newborn‐ 12 months)
Comfortable 1- and 2‐piece Outfits and Socks (12 months+)
Receiving blankets
Muslin and regular swaddling blankets
Nesting toys
As part of the Beaverton Freedom Festival event, the Festival and Famous Footwear are providing a Toy Drive collection. All toys will be donated to Doernbecher Children's Hospital.
If you have a toy to donate, please donated it at one of the following locations:
Famous Footwear store -
Hillsboro - Sunset Esplanade
Beaverton - Tanasbourne Mall
Tualatin - Nyberg Woods Mall
Clackamas - Clackamas Town Center
SE Portland - Mall 205
Gresham - Gresham Station
NE Portland - Jantzen Beach
Uberthons -
At Packet Pick Up
At the event