CHOCOLATAthon
Benefiting Boys & Girls Club
of Metro Phoenix
September 30, 2017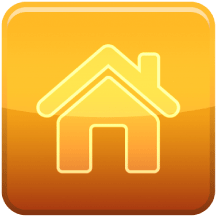 Everyone is invited to participate - female & male
It's a 5k . . . and it's a Chocolatathon. So, let's have some fun!
Bring the whole family - enjoy the chocolate bar. The chocolate bar is part of a paid registration. Friends, family, other participants may enjoy the chocolate bar and cheesecake table for $8.00.
Kids ages 2 - 11 run about 1/4 mile. All kids receive a ribbon - Parents may purchase UberKids medals for $10 to give to their kids.
Please reload
Enjoy the chocolate festivities after the event. Includes: chocolate ice cream sundaes with all the toppings, chocolate cheesecakes, cold chocolate milk, and samples from local chocolate stores.
The park has lots of elite parking for Chocolatathoners. Get there early, and car pool if you can.
Chip timing, and instant results
Wear your race bib on the upper front chest so your result will be posted.
Chocolate bar starts at 7:30 AM
All 5k finishers receive the Chocolatathon finishers medal. Display it with pride - you earned it!
Get your fabulous finishers medal when you finish!
Raise money for the kids - Donate to the Boys and Girls Club of Metro Phoenix when you register. It's all about the kids!
Please reload
Fastest three in each age group will be announced in the gazebo throughout the morning and displayed on a large screen monitor. Get your placer pin at the results tent.
The Overall 1st, 2nd, & 3rd runners, Masters (age 45+) 1st, 2nd, & 3rd runners, and 1st 65+ will be awarded the special Uberthons Overall award medal at the finish line. Male and female in the 5k and 10k receive the overall medals.