Oregon FALL
Half marathon QUARTER & 5K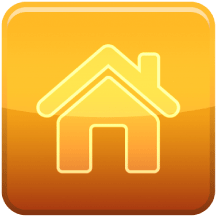 Last-minute details
​
​
DIRECTIONS TO EVENT - THE MAP:
​
​
​
​
​
​
​
​
​
​
​
​
Special Welcome
​
Welcome to Oregon to those of you who are coming from far away places including Alaska, California, Colorado, Washington DC, Florida, Georgia, Hawaii, Illinois, Missouri, North Dakota, Nebraska, Nevada, Pennsylvania, South Carolina, Utah, Vermont, Washington, and Wisconsin! If this is your first time, extra, extra welcome! You are here to enjoy Oregon one Quarter Marathon, or one 5k, or one Half Marathon at a time.
We are proud of Oregon, and will celebrate with you at the start and finish of your race.
You will be interested in the 2018 Oregon Winter Half Marathon, the 2018 Oregon Spring Half Marathon, and the 2018 Oregon Summer Half Marathon events.
​
Participation is up slightly over previous years, but, the event is just about right for the venue. Enjoy yourselves with the right amount of competition, fun, and fitness.
​
Course
​
The Fall Half Marathon course is a real treat. Watch out for plenty of good scenery. The roads are closed to traffic except local traffic. We thought it was closed to bulls in 2015, but, one got out - thank you to six runners who herded it back to safety. Plenty of volunteers and signs will direct you along the course. The course is a lolly-pop course with a high-5 section - high-five those runners as you pass them on the home stretch. Lots of porta potties at home base, and a few on the course. Water stations at least every two miles. Lots of flat running space once you get by the hill at the beginning!
​
Packet Pick Up -
Friday, September 7 from 4-7 PM at Fairfield Inn & Suites Marriott. 6100 SW Meadows Rd. Lake Oswego, OR 97035 Click HERE FOR MAP Or, pick up your bib at the event.
​
Half Marathoners - Pick up your shirt and bib at the Packet Pick Ups - Friday or Saturday.
​
Quarter Marathoners and 5k runners - Pick up your bib at Packet Pick Up - shirts available at Packet Pick Up on Friday.
​
Starting times
​
Half Marathon Start - you will start at 8:00 AM. - time limit is 3 hours and 15 minutes.
​
Quarter Marathon Start - you will start at 8:30 AM.
​
5k Start - you will start at 8:45 AM.
​
The course closes at 11:15 AM.
​
Air Quality
​
The air qualify for the event is being measured by the Ambient Monitoring Coordinator of the Oregon Department of Environment Quality. Go to this site to learn more: https://www.airnow.gov/index.cfm?action=airnow.local_city&cityid=160
​
New Products
​
Visit the ROAD NOISE booth to learn about the latest and greatest running vest with amplified speakers. You may also see one of Uberthons ambassadors wearing a RoadNoise vest on the course. Read more on the website: https://www.roadnoise.com/
​
​
Finisher medals
​
All finishers receive a medal award. Enjoy your well deserved finishers award. The 2018 finishers medal celebrates Oregon's wine country, especially the home of the Fall event - St. Josef's Winery.
​
​
Aid Stations
​
Plenty of aid stations await you. CLICK HERE to see the course for the Half, Quarter, and 5k.
​
Halfers, please pay attention to the ice-water-towel stations - pick up your ice-water towel, and carry it with you to the next aid station. Put it on the back of your neck to cool yourself down if needed. Or, simply deposit your towel in the blue bins provided.
​
Post-race food
​
Qdoba Mexican Grill. Need we say more!
Friends and non-participants may enjoy the food for $12.00. St. Josef's Winery has wonderful eating facilities including a picnic-table area that overlooks the winery pond.
​
Merchandise
​
Running shorts are $25. Socks are $8.00.
​
Series Half Marathoners
​
Remember, the Series dinner is September 11 - more information will be emailed to you after the Fall.
​
Parking
​
Several places to park - North or South. The parking attendants will give you clear directions.
​
Carpooling is the best way to get to the event and to conserve parking for everyone.
​
Results
​
Results will be live - as soon as your cross the finish line, you may see results on your smart device. GO TO results.uberthons.com, or go to the event website, and click on RESULTS, or go to www.uberthons.com, and click on RESULTS. Age-group results will be on a large screen at the event - pick up your age-group pins in the results tent.
​
Come tell us if you beat one of the current records, or just come tell us how you did at the race.
​
The gong is yours! Find a reason to gong the gong. It could be a PR, it could be a First Time, it could be a I GOT UP TODAY reason.
​
Runners to Beat
​
The Fall Half Marathon has some fast ones! You can tell who is fast because they line up in the front. You can tell who is good looking because they line up in the back. Watch for the winners on the winners' podium.
​
Overall medals and age-group pins
Medals and age-group pins may be picked up at the event only.
​
Photos
Bring your camera, or your buddy who has a camera to take a photo of yourself at the photo banner. Make a nice Christmas card out of your photos:
​
​
​
​
​
​
​
​
​
Next up
​
Portland 5k. Yes, a winner for all of Portland will be set. Male and Female. And, Portland age-group champions, too.
​
Go to this website - https://www.portland5krun.com/
​
The inaugural Portland 5k is a name-your-registration-fee event.
​
Good luck. Thank you for running the Oregon Fall event. We will see you soon.
2019 Medals
Next year's Fall Half medal showcases the beauty of Oregon.
​
​
AIR QUALITY INFORMATION - 9/4/8Looking very good for this weekend.