Oregon FALL
Half marathon, QUARTER & 5K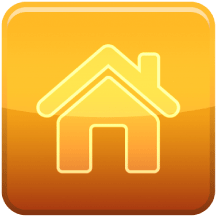 PACERS - BIOS
​
Dan Donovan – 1:45 pacer
Dan ran his first long distance race back in high school thinking it might be his first and only one. Fast forward nearly 3 decades later and the long distance running bug bit him with a vengeance. He now runs marathons, half marathons and a mix of shorter runs with hopes of doing his first ultra-marathon later this year. The camaraderie of group runs, the calm of a long solo run, and the thrill of racing are all integral parts of Dan's life. Few things are as special as crossing the finish line of your first long distance run. As a pacer, he looks forward to helping others cross the finish line and achieving their goals!
Elisa Lee – 2:00 pacer
​
Gregg LeBlanc – 2:00 pacer
Attending college in Boston during the first running boom, got Gregg started running. He was fortunate enough to have run Boston twice before making his way to Oregon more than twenty years ago. Since arriving in the Pacific NW he now regularly logs more than 2,000 miles per year. Besides having run more than 100 half marathons, he has run 8 marathons and a 50k to celebrate when he turned 50. He is very visible at many races and running events around the Portland area and is a member of the Half Fanatics, 100 Half Marathon Club and the Marathon Manias. As an experienced pacer, Gregg works to support the runners from the start through to crossing the finish line keeping things as loose and relaxed as they can be running 13.1 miles.
​
Melanie Thompson – 2:15 pacer
Melanie has been running races for fun for close to 20 years but didn't finish her first marathon until 2005, which was when she became more competitive (mostly with herself), and has since run 10 full marathons and numerous half marathons, 15k's and 10k's. Ironically, she didn't always enjoy running but something clicked when she started placing in her age group. She continually strives to improve her running and helping others is a passion of hers in all aspects of her life; she holds a Master's degree in counseling and running is often seen as her therapy, whether on her own or with groups. She likes to see people succeed, especially in running, so being a pacer is a natural progression in her appreciation for the sport of running.
​
Dan Hagan – 2:15 pacer
​
Amy Frommherz – 2:30 pacer
Amy started running in 1990 on the track and cross country teams at Douglas High School Gardnerville, NV and later, two years of college cross country at American River and Tahoe Community College. She got married in 2003 and had children and got back into running into 2012. She did her first marathon in October 2013 Columbia Gorge Marathon. She now has done over dozen of half marathons, seven marathons and two 50Ks. She is currently training for marathon #8.
​
Beth Carter – 2:30 pacer
​
Chere Hibbits – 2:45 pacer
​