Oregon FALL
Half marathon, QUARTER & 5K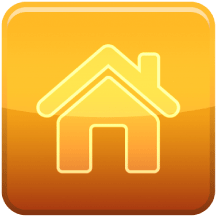 PACERS
2017 Oregon Half Pacers Frequently Asked Questions
Who are the pacers?
Meet each pacer. Read about the pacers
What is a Pace Group?
A Pace Group is a number of runners working together to achieve a shared time goal. The group is lead by a Pacer who is experienced in running marathons and half marathons as well as running with groups of people. Whether you are trying to set a PR, qualify for another race, or just get across the finish line a Pace Group is the way to go!
Who are the Pacers?
The 2016 Oregon Half Marathon Pace Groups will be led by the Oregon Marathon & Half Marathon Pace Team. Our Team is comprised of experienced distance runners who love helping fellow runners realize their goals. Many of our Pacers return year after year to help you enjoy the race experience and achieve your running goal. Think of them as your coach-on-the-run. We thank the gals from Moms Run This Town Hillsboro and Tigard Chapters for being our team!
Do I need to sign up for a Pace Group?
To join a Pace Group, enter your proposed results time on the registration page. Pace Leaders will be assigned to the appropriate wave based on finish time and you will find them near the back of the corral for their assigned time.
Half Marathon Pace Groups are:
1:45 (8:00/mi), 2:00 (9:09/mi), 2:15 (10:18/mi) and 2:30 (11:27/mi)
Is there a cost to participate with a pace group?
The Oregon Marathon & Half Marathon Pace Team is sponsored by Uberthons and the Oregon Half Marathon Spring, Summer, and Fall events, and is completely free to you! If you would like to be a pacer, email at uberthons@gmail.com.
What pace per mile will we run and how do they keep the pace consistent?
We will be running "even effort" which means that every mile will be run at approximately the same pace. See the question above for specific pace numbers. The first miles are always a bit slow, due to the crowds. Also, it may be windy on the course and the Pacer may use his/her discretion to slightly adjust the pace to account for race conditions. Our goal is to run continually even splits, and when course conditions prevent this, we will make up any lost time over the entirety of the race, not over one or two miles. Our Pacers are very familiar with pacing and how to keep it consistent. Combined, they have run hundreds of events. Each Pacer will also use a sports watch or GPS watch that will help them run each mile at a consistent pace, ensuring that their groups make their time goal!
Are we going to go right out on pace?
Sometimes it is crowded at the start line and it may take a couple of miles to settle into a steady pace. Most importantly our Pacers won't take you out too fast and burn up all your energy early on.
How do I meet up with my Pace Group on race morning?
Our Pacers will line up in each corral based on their finishing times. You should look for the pace group signs with the goal finishing time for each group. Pacers will be wearing a Pacer T-Shirt which will be on display at the Packet Pick Up the night before the event. The Pacer will be standing towards the back of each corral. Try to meet the group at least fifteen minutes before the start of the race. Five minutes before the start, your Pacer will give some "final instructions" which may include pace adjustments due to course congestion, as well as your Pacer's water-stop strategy. This will also provide a final opportunity to ask any questions before the race starts. Remember: Your Pacer will have many runners in his/her group- it is important that YOU keep an eye on your Pacer as they will not be chasing after or waiting for you.
Will there be walking breaks?
Your pacer will maintain even splits right through the water stops. However, we want you to run your race as you have planned and trained. If you trained with walk breaks, race morning is not the time to make a change. Use the Pacer as a guide and take your walk breaks just as you did in training. Since even splits are maintained throughout the race, you should be able to take walk breaks and still spend time in the presence of your Pacer, as you will continually "meet up" over the course of the race.
What will the Pacer do at the water stations?
Most Pacers will run through the water stations and maintain even pace. Each Pacer will let the team know his/her strategy for getting through the water stations. Some Pacers may choose to slow down or walk through the stops depending upon the group. Be sure to check with your Pacer if this is extremely important to you so that you are not surprised if they don't walk these stations.
Do I have to stay with the Pacer for the entire race?
No. Run your own race and enjoy yourself. If you are feeling great and want to run faster, go for it. If it's not turning out to be your day, slow down. You can always drop back to the next Pace Group. Just know that the Pacer will not speed up or slow down for the group, but rather stick to the goal pace.
Are the Pacers going to run the entire marathon?
Yes, all Pacers will run the entire race and encourage you to achieve your race goal!
Are you interested in becoming a 2017 Oregon Marathon or Half Marathon Pace Group Leader? Email Uberthons@gmail.com.