Halloweenathon
October 28, 2017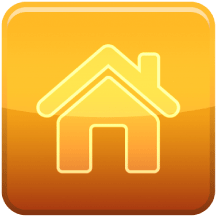 Welcome to the 2017 Halloweenathon.
​
The event is full - thank you for registering early. Of course, we wish we could accommodate more people, but, we want all participants to have elbow room to enjoy the event.
Bib Pick Up Schedule
​
October 26, Thursday
Big Al's in Beaverton/Tigard
4:00 PM - 7:00 PM
​
Day-of Schedule
​
8:35: call all kids to start line
8:40: start of 1 mile timed race
8:45: start of non-timed 1/4 mile run
9:00: start of 5k,10k,15k, 15k Relay (black bibs)
9:10: start of 5k Fun Run (red bibs)
Photos
​
Photo opportunities are everywhere at The Reserve Vineyards & Golf Course. This championship course offers exquisite backgrounds for your special photo. Bring a camera.
​
The event will provide a magazine-cover back drop. Use this for your personal photos. Event photos will use this back drop - photos will be available on Facebook and SmugMug in the afternoon.
​
After the event you may go to the website to see links to the photos.
​
5k Fun Run
​
6 activity stations for you and your family. The stations will be spread out over the course. This event is timed, but, take your time, and enjoy the day.
Halloweenathon Nacho Bar
​
That's right! Alisa and her crew do it right . . . enjoy. Your pass through the Nacho Bar is included - just show your bib. Your family and friends may join for $8.00.
Bring the whole family - enjoy the Nacho Bar.
Kids ages 2 - 11 run about 1/4 mile. All kids receive a ribbon - Parents may purchase UberKids medals for $10 to give to their kids.
1-Mile run is for kids 12 & under and they receive a cool 1-Mile medal.
Please reload
The club has lots of elite parking for Halloweenathoners. Get there early, and please

car pool

if you can to allow ample parking for all the participants. If the parking lot fills, overflow parking will be at Regal Cinema on 2929 SW 234th Ave and a shuttle van available.
Participant Nacho Bar is included in each paid race registration. Other family members, friends, and community members may purchase entrance to the Nacho Bar for $8.00.
The best day of the year to dress up! Show off your scariness by wearing your favorite shirt, shorts, hat, or accessories.
Results
​
Results are available online when you cross the finish line. You may find your results at the following locations:
​
Results tent - find Eileen's yellow results tent. Pick up your age-group pin at the results tent. Pins and medals will not be sent by mail or email.
​
Online - simply go to www.uberthons.com, and click on RESULTS.
​
Multi-year results - check out six years worth of results.
Upcoming Turkeython
​
The next event of 2017 is less than a month away. Registrations are up 75% over last year. Three locations are available. More medals have been ordered.
​
Enjoy the Turkeython at the following locations.
​
Downtown Portland
​
Clackamas Town Center
​
Bridgeport Village
​
Hillsboro Stadium
​
East Vancouver
​
Yoncalla
​
Veterans participate free! Send an email to to get your registration code if you are a veteran.
​
This is a special time of year to donate a few dollars to Oregon Food Bank or Boys and Girls Club of Portland. You may donate during the registration process.
​