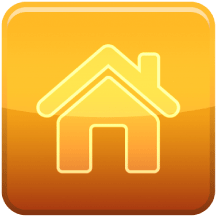 PACERS - BIOS
Nikki Rafie – 1:45 pacer
Nikki is a two-time US Olympic Marathon Trials qualifier and former Portland Marathon champion, and has run 20 sub-3hr marathons. During her 5 tenure as head coach of Team Athena, she helped develop the talents of over 100 women and grew the team into the largest women's running force in the Northwest. Her coaching focus is intermediate and advanced runners. She is the Director of Real Estate for Nike World Head Quarters but she still makes the time to run, race and coach because she loves the sport.
You can find her on Facebook:
Brian Bernier – 1:45 pacer
Brian is a competitive, independent runner from McMinnville. He has 2 marathons and countless half marathons under his belt. He has been running year round since the age of 13, at various distances. He enjoys both big city races and small town events, but finds trail runs the most fun. He enjoys racing as much as possible, and meeting other enthusiastic runners. Hearing impaired since birth, he is a big fan of loud spectators!
Dan Donovan – 1:52 pacer
Dan ran his first long distance race back in high school thinking it might be his first and only one. Fast forward nearly 3 decades later and the long distance running bug bit him with a vengeance. He now runs marathons, half marathons and a mix of shorter runs with hopes of doing his first ultra-marathon later this year. The camaraderie of group runs, the calm of a long solo run, and the thrill of racing are all integral parts of Dan's life. Few things are as special as crossing the finish line of your first long distance run. As a pacer, he looks forward to helping others cross the finish line and achieving their goals!
Justin Foster – 1:52 pacer
Justin was bit by the running bug in high school and has been running in various road races ever since. He has run in events ranging from 5K's to a 200 mile relay and everything in between including marathons in three different states. He enjoys the challenge and satisfaction of pushing his body to new limits and reaching new goals and hopes to help others do the same.
Gregg LeBlanc – 1:52 pacer
Attending college in Boston during the first running boom, got Gregg started running. He was fortunate enough to have run Boston twice before making his way to Oregon more than twenty years ago. With career and family, sometimes running was not as regular as it has become this past decade or so. Gregg has run a 50k, 5 marathons, and more than 75 half marathons while logging more than 2,000 miles per year. He is a Half Fanatic, and is very visible at many races and running events around the Portland area. As an experienced pacer, Gregg works to support the runners from the start through to crossing the finish line keeping things as loose and relaxed as they can be running 13.1 miles.
Devon Fliss – 2:00 pacer
Devon took up running in October 2011 after signing up for a 10k on a whim. Since then she's been hooked! She's run countless half marathons and is currently training for her 5th marathon. She's been lucky enough to run Hood to Coast, Nike Women's Half marathon in Washington D.C. and San Fransisco, and the Chicago Marathon. When she's not running, she's hanging out with her cats, teaching high school kids, and playing beach volleyball.
Mariah Jeffery – 2:00 pacer
Mariah is active in the running community. She is the co-leader of the Hillsboro/Tigard chapter of Moms RUN This Town and the race director for the Mommathon and Run Like a Mother races. Her 2015 race schedule includes two full marathons, 10+ half marathons, and two Olympic triathlons. She is coached by fellow pacer Nikki Rafie. When she is not running she is spending time with her husband and four year-old daughter, a future uber-athlete who is training for the Mileathon, or working her day job as a professor.
Krystin Castro – 2:00 pacer
Krystin is a mom of two, wife to her best friend from high school and started running to stay in shape for soccer. She ran her first half marathon in 2007. She has run a handful of other half marathons, relay races and two full marathons and is currently training for Newport Marathon. Over the last year she has been working on increasing her speed and becoming mentally stronger while running. Besides running Krystin loves camping, being with my family and warm beaches.
Sarah Gamble – 2:15 pacer
Sarah is a proud stay at home mom to her two sweet daughters. She has been running for about three years and loves the way it has transformed her health and mindset. She loves the supportive community that she has found in fellow runners. Sarah is currently training for her first full marathon in April, a distance she swore over and over she would never do…
Angela Sellers – 2:15 pacer
Angela began running in the fall of 2013 as a way to get back in shape after having her second child. She signed up for a Hillsboro Parks and Recreation 5k to give her a goal to work towards and had a blast being part of a group sporting event. Soon afterwards she joined the Hillsboro chapter of Moms Run This Town, a national running club for women. In 2014 Angela ran with her MRTT friends in 5 Uberthons races, trying out 5ks, 10ks and half marathon distances. She truly enjoys the well-run and friendly Uberthons events. She also loves planning and training for a race, trying to improve her speed and endurance. Angela is looking forward to pacing for Uberthons where she can help and encourage other runners to reach their goals.
Sherry Mickiewicz – 2:15 pacer
Sherry is excited to be a part of the Uberthons pacing team. By the time she starts pacing for the Oregon Spring Half, she'll have run 8 half marathons. She grew up north of Seattle and has been living in Oregon for 14 years now. When she's not running or working out, she loves spending time with the family. She has two fun boys and a loving and supporting husband.
Elaine Knipe – 2:15 pacer
Elaine is happily married to Seth, her amazing and very supportive husband, and is a busy mother of three terrific kids, two preteen sons and a teenage daughter. She is currently employed by her parents in their family restaurant in Gresham, Oregon. She lives near the beautiful Mt.Hood in Sandy, Oregon. She is a part time student, working toward becoming a personal trainer and certified in Zumba.
She began her love for running almost two years ago. Her furthest distance to run so far is 26.2, yet later plans of doing an Ultra (50k) and looks for new ways to challenge herself. She is currently an Ambassdor for Cascade Lakes Relay and RunnerTats and an "I run 4 Micheal," buddy. She enjoys helping in the promoting of races, as well as being a motivator to others. She enjoys crafts, hiking, reading, being with her family and sightseeing. She loves the sights that Oregon has to offer and would love to travel more in the future.
Melanie Thompson – 2:15 pacer
Melanie has been running races for fun for close to 20 years but didn't finish her first marathon until 2005, which was when she became more competitive (mostly with herself), and has since run 10 full marathons and numerous half marathons, 15k's and 10k's. Ironically, she didn't always enjoy running but something clicked when she started placing in her age group. She continually strives to improve her running and helping others is a passion of hers in all aspects of her life; she holds a Master's degree in counseling and running is often seen as her therapy, whether on her own or with groups. She likes to see people succeed, especially in running, so being a pacer is a natural progression in her appreciation for the sport of running.
Kelly Sestero – 2:15 and 2:30 pacer
Kelly began running with a Couch to 5K program in 2003. Since then, she has completed a dozen half marathons and four full marathons. Other than pacing, she is looking forward to a third straight year running the Hood To Coast Relay, completing her second Olympic distance triathlon and running the Portland Marathon for the first time this year. Kelly lives in the Beaverton area with her husband and two active young sons.
Amy Frommherz – 2:15 and 2:30 pacer
Amy started running in 1990 on the track and cross country teams at Douglas High School Gardnerville, NV and later, two years of college cross country at American River and Tahoe Community College. She got married in 2003 and had children and got back into running into 2012. She did her first marathon in October 2013 Columbia Gorge Marathon. She now has done over dozen of half marathons, seven marathons and two 50Ks. She is currently training for marathon #8.