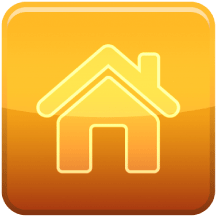 TRAINING
Salazar Training Plan
Personalized Online Training Program - For $89. Salazar Training offers a 12- or 16-week training program customized to your individual fitness, goals, and race date.
Unlike generic, static training plans in books or on the Internet that simply prescribe a predetermined running schedule with little to no personalization, Salazar Training is an interactive program that adjusts and adapts as your fitness progresses. It asks a variety of questions during registration to learn as much as possible about you as a person and as a runner to assure your training plan is specifically tailored to your individual needs and goals.
Users will also receive a Salazar Training running t-shirt, autographed athlete card from your favorite NOP athlete, exclusive 15% OFF discount at the Nike Oregon Project team store, and a limited edition copy of Alberto's 14 Minutes book signed by Alberto himself."
Register now for the Oregon Marathon or Oregon Half Marathon Series, and the Alberto Salazar's Training Plans or Personal Coach.
Alberto Salazar was a member of the Oregon Half Marathon Advisory Board in 2014
Alberto Salazar was the best American marathoner of the early- to mid-80s. After a top-flight career as a distance runner at the University of Oregon, winning 1978 NCAA cross-country race, Salazar made his marathon début at the 1980 New York Marathon. He won the race again in 1981-82, and in 1981 his time of 2-08:13 was thought to be a world marathon record, but after re-measurement, the course was found to be slightly short. Salazar also won the 1982 Boston Marathon in a dramatic duel with Dick Beardsley, called the "Duel in the Sun". On the track he was TAC 10K champion in 1981 and 1983, and on the roads, he won numerous races short of the marathon distance. His attempt at Olympic honors in 1984 was hampered by injury, which also likely prevented him from making the 1988 Olympic Team. In the early 90s, Salazar began running some ultra-distance events and won the 1994 Comrades Marathon in South Africa, over 90 km, (56 miles). Information found on this website - CLICK HERE