Mommathon - DADDYTHON
CANCELLED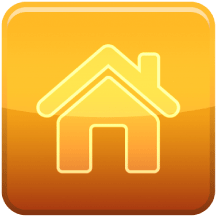 Chip timing, and instant results
Wear your race bib on the upper front chest so your result will be posted. Prior years results - click here.
The fun starts at 9:00 AM
All 5k, and 10k, finishers receive the a Daddython or a Mommathon snazzy medal. Use it to impress your co-workers at work, or just hang it on your wall. Either way, display it with pride - you earned it!
Get your snazzy medal when you finish!
A big shout out and thanks to Athleta for sponsoring the 2017 Overall medals! See their large selection of women's sport's wear and when you visit them, tell them Uberthons sent you.
Please reload
Pick up your race bib at...to be determined.
Kids ages 2 - 11 run around the track. All kids receive a ribbon - Parents may purchase UberKids medals for $10 to give to their kids.
Please reload
Liberty High School has an abundance of parking for Mommathoner & Daddythoners.
There will be a great assortment of after race snacks provided by the vendors.
This will be a great day of the year to get out and run!
Start line and finish line are on the beautiful Liberty High School track.
The 10k at 9:00, 5k at 9:15, and the free Kidathons race at 10:30.
There is a new and improved course this year that we know you will enjoy.
The 2017 event will certainly draw the area's top runners, and the best looking participants!
​
If you're a mom there's no need to dress up. Nobody looks better than mom. The rest of us will just need to pretend to look good.
Fastest three in each age group will be announced in the gazebo throughout the morning and displayed on a large screen monitor. Get your placer pin at the results tent.
The Overall 1st, 2nd, & 3rd runners, Masters (age 45+) 1st, 2nd, & 3rd runners, and 1st 65+ will be awarded the special Uberthons Overall award medal at the finish line. Male and female, and in the 5k, 10k, and 15k receive the overall medals.