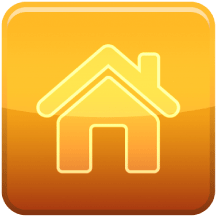 Meet Paul Rottich - the Man to Beat at the 2017 Oregon Marathon held on July 22, 2017 on the Banks Vernonia State Park Trail. Paul was the local favorite - he lives in Beaverton, Oregon, and, he already owns the Uberthons Oregon Half Marathon Series fourth and fifth place records set in 2015 and 2016 respectively. He also holds the Alaska Marathon Mayors Cup title - winning in 2017 with a time of 02:27:11, and he has won the last three years.
Paul has never been to the Boston Marathon, but has qualified numerous times. But, he will go in 2018 paid by Uberthons and Uberthoners - all expenses paid. Paul hinted he would set the Oregon Marathon record, and past performances let the Oregon Marathon to name Paul the Man To Beat. Paul's training schedule:
We believe Paul is the area's best marathoner to score highest at the Boston Marathon in 2018. Let's cheer him on all the way to the Boston Marathon.
Qualify at the Oregon Marathon for future Boston Marathons. The qualifying times can be seen
HERE
.
Paul did it. He set a new Oregon Marathon record. So, a flag was unveiled at the finish line:
Allen, Ray Albany OR
Anderson, Heather Dallas OR
Anderson, Jon North Plains OR
Andress, Dana Hillsboro OR
Baroffio, BryanG rand Junction CO
Barrera, Desarae New York NY
Benden, Dana La Crosse WI
Berwick, Catherine Edmonds WA
Bevis, Michael Portland OR
Birch, Johnnie Portland OR
Birkholz, Dan Portland OR
Borchers, Nat Lake Oswego OR
Bosshard, Stephan New York NY
Bost, Connor Overland Park KS
Bowers, Jory Portland OR
Brock, Shawn Cedar Grove WI
Bucher, Kim Dallas OR
Caparas, John Henson Antioch CA
Chapin, Karen Edmonds WA
Cline, Melissa Battle Ground WA
Cole, Mary Decatur IL
Collins, Julie Atlanta GA
Conrad, Kallie Washougal WA
Cruse, Haley Kemptville ON
Culbert, Richard FPOAE
Culbertson, Tiffany Clatskanie OR
Curtis, Sarah Tigard OR
Dash, Sandhyarani Aloha OR
Dedrick, Jason Eugene OR
Donnellan, Kathleen Kansas City MO
Donoghue, Joshua Portland OR
Donovan, Dan Vancouver WA
Dowell, Loren Canby OR
Dumas, Joe Signal Mountain TN
Durrie, Justin Portland OR
Duyck, Lacie Cornelius OR
Evans, Jacqueline Wrightsville PA
Evans, Launi Avon UT
Fensholt, Denise Parkville MO
Fensholt, Ed Parkville MO
Fields, Josh Claremont NH
Fields, Phillip Mobile AL
Fintel, Curt Newberg OR
Fitzgerald, Brian Portland OR
Frederick, Christopher Lawrence KS
Gadbaw, Berkeley Portland OR
Gadbaw, Matt Portland OR
Gibson, Hank Middleburg FL
Gilbert, Stephanie Vancouver WA
Gomes, Sonia Sao Paulo
Gose, Stacey Corvallis OR
Greenblatt, Gary Rydal PA
Griffith, Katherine Bend OR
Handorf, Mary Ankeny IA
Handorf, Tom Gladbrook IA
Hardacre, Wesley Flora MS
Hartwig, Tonya Portland OR
Hearn, Bob Portola Valley CA
Heckerl, Cindy APOAP
Heim, Amy Longview WA
Heiser, Debbie Portland OR
Henry, Brad Overland Park KS
Hoad, Ian Sunbury VIC
Hoerniss, Alexander Leichlingen
Holloway, Ron Tacoma WA
Holt, Hannah Hillsboro OR
Hovies, Tonia West Linn OR
Howe, Rich Mandeville LA
Hudson, Laura Evansville IN
Jezierski, Rachael Portland OR
Johansson, Katie Portland OR
Johnson, Chassen Bend OR
Jones, Gregory Cincinnati OH
Jordan, Brooke Portland OR
Kay, Hamish Richmond TAS
Kelly, Marites Rancho Cordova CA
Kubovsky, Patrick Mechanicsburg PA
Kyle, Steve San Antonio TX
Lemmon, Alaina Heppner OR
Lewis, Jason K Golden Valley MN
Lewis, Katy Clackamas OR
loftin, marian Mobile AL
Louie, Kaitlin Burlingame CA
Lytle, Michael New York NY
Mancilla, Julia Aurora OR
Marsicovetere, Michele Panama
Massie, Samantha Stayton OR
McCloskey, Margaret Gainesville FL
McCrone, Luke Golden Valley CO
Mcfarland, Cindy Logan UT
Mcfarland, Wade Logan UT
McNickle, Ian Camas WA
Meireis, Dan Salem OR
Montalban, Claudia Los Altos CA
Montalban, Shelby Los Altos CA
Mulford, Michael Silverton OR
Nguyen, Tien Portland OR
Nolan, Kimberly Aurora OR
Olsen, Robert Y Portland OR
Orr, Liza Denver CO
Parker, Dave Keizer OR
Parker, Joe Sherwood OR
Parker, Maria Keizer OR
Parrish, Jennifer Lakeland FL
Pascual, Monte Federal Way WA
Peacock, Jim Avon UT
Pham, Vivian Portland OR
Phillips, Shauna Clackamas OR
Poetter, Heather Banks OR
Prince, Steffani Salem OR
Pursinger, Branden Tualatin OR
Reynolds, Kent Shedd OR
Reynolds, Sue Portland OR
Roberts, Miranda Southlake TX
Roth, Michelle Portland OR
Rottich, Paul Beaverton OR
Sandoval, John Richland WA
Shields, Eric Lacey WA
Sicilian, Joseph Boston MA
Singer, Donald Barre VT
Sinsky, Michael Seattle WA
Smith, Carolyn Centennial CO
Smith, Jennifer Durham NH
Sodergren, Steve Topeka KS
Song, Edward Santa Barbara CA
Stamps, Ben Forest Grove OR
Swanson, Bruce Portland OR
Swanson, Katie Corvallis OR
Symanovich, Tony Arlington TX
Tavan, Noel Portland OR
Torres, Allison Zillah WA
Torres, Michael Zillah WA
Trainor, Heather Roswell GA
Tucker, Daniel Knoxville TN
Van Royen, Ellen Henderson KY
Vu, Kim Portland OR
Weaver, Tony Upton GB
Wells, Meredith Denver CO
Whitaker, Dan Auburn WA
Whiteford, Aaron Portland OR
Whitnah, Gregg San Carlos CA
Whitnah, Margie San Carlos CA
Witham, Tessa Banks OR
Young, Cathy Allen TX
Yuen, Douglas Portland OR
At the 2018 Oregon Marathon, the overall MAN TO BEAT page will highlight the MAN TO BEAT and the WOMAN TO BEAT. The Men's winner and the Women's winner will both be sent to Boston Marathon if they qualify and set Oregon Marathon records. These two winners will be Oregon's best chance to score at Boston.
Going to Boston? These are the qualifying times and requirements:
​
CLICK HERE to go to the Boston Marathon website.
​
​
If you qualify for Boston, meet us at the Qualifiers' Podium for the presentation and for photos. We will send a press release to the media outlets to tell everyone about your achievement.