An all-day running and eating event by Uberthons
August 19, 2017 - CANCELLED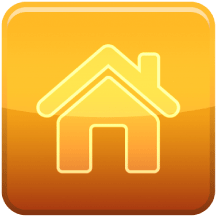 Champoeg Park hosts the event
The Oregon 100k Relay event - a great race at a great location - Champoeg State Park in St. Paul - Oregon welcomes you and your personal cheering crowd to the Oregon 100k Relay. Teams of five compete in different divisions. SEE DIVISIONS
This course is where runners head to for a final run in the summer! When you are done running, get your share at the Luau Table. SEE LUAU INFORMATION
The course is flat and fast. SEE THE COURSE
The 2017 event will certainly draw the area's top runners, and the best looking participants!
Race directors Rick and Ruth Schlachter invite you to
the Oregon 100k Relay
Yes all finishing participants will receive a snazzy finishers medal.
Division awards will be made at the luau dinner. Monitors will display current leaders.
Chip timing, and instant results
Wear your race bib on the upper front chest so your result will be posted.
Get ready for beauty on a course that only Oregon can show off.
All 100k Relay finishers receive the Oregon 100k Relay finisher medal. Display it with pride - you earned it!
Get your medal when you finish!
Please reload
Pick up you race bib at Fairfield Inn & Suites by Marriott 6100 SW Meadows Rd. Lake Oswego, OR 97035 Click HERE FOR MAP
Wave starts every 15 minutes from 6:00 AM - 8:00 AM. Park at Champoeg Park, pay $5 for the state park fee and stay all day.
We will determine the best time to start the walking teams so they will be finished in time for the Luau that evening. Park at Champoeg Park, pay $5 for the state park fee and stay all day.
Please reload
Champing Park has lots of elite parking for relay participants. Get there early, and car pool if you can. You will pay $5 per car to park in the park.
Your 2017 Oregon 100k Relay medal is to be earned - after all, it is for Tough People Only. The medal is 4 1/2-inches wide. Earn it with your friends.
Food Schedule
​
8:00 AM

- 10 AM Pancakes, eggs, bacon breakfast (included with registration) Extra breakfast @ $5.00
​
Noon

- Hamburgers, hot dogs, chips, drink - $6.00
​
Noon - 5:00 PM

- Hawaiian snow cones - $2.00 each
​
5:00 PM

- Luau dinner (included with registration) Extra dinners @ $15.00
Parents may have their children run the 100k Relay at any age - as long as the parent is attending the event, and running with the child. Otherwise, the age requirement is 15 years-old. Parents will always be within 100 feet of their child and will be responsible for any circumstance that arises with their child.
There will not be a bag check as car parking is a short walk from the start and the exchange point.
Your 2017 Oregon 100k Relay shirt . . . wear it everywhere. Work, running, swimming, church, business meetings, Switzerland . . . anywhere you usually go