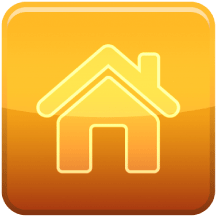 An all-day running and eating event by Uberthons
Each team is required to provide one volunteer to work a 3-hour shift during the event on August 19th.
​
Volunteers can be a member of your team when they are not running, or the volunteer may be a non-runner.
​
Volunteer duties include the following duties:
​
Course marshal
Aid station attendant
Finish-line/exchange point
Garbage patrol
Cheerleader for runners
Luau Set Up
Luau Take Down
Other positions
​
Volunteer Sign Up will begin February 1. Check website for link to sign up, first-come first-serve positions.
Each team member must wear his or her bib number on the front of his or her body while running. ​
​
Each team member will receive a bib number - the bib will be the same bib number as the bibs are for each of your team members.
Teams will have 5 runners each running a 10k. Runner Number 1 will run the first 10k leg for your team, and when complete, will hand off the RFID (radio frequency) bracelet to runner Number 2. Runner Number 2 will then complete his/her 10k leg and hand off to runner Number 3, and so on.
Each team will complete 10 legs of the 10k course equaling 100k. Teams will choose the order each team member will complete his/her 10k legs.
RFID timing equipment will track your progress, and will display laps completed at the Luau Headquarters station.
As each team member registers, he/she will be asked what his/her most recent 10k time result is.
​
Based on this input, teams will start in assigned waves. The team captains will be notified of the team start time on August 5th, 2017.
​
The first wave starts at 6:00 AM. The second wave starts at 6:15 AM. A wave of teams starts every 15 minutes until 8:00 AM.
Teams will have 12 hours to complete the 100k, which is 11:35 per mile.
​
If teams think the team will not make the time limit, event management will start a runner on your team prior to the current runner finishing. A member of your team will start a stop watch when the runner starts his/her leg and then stops the clock when the previous runner completes his or her leg. This time will be added to the overall team time at the end of the relay.
​
The last runner must start the final leg no later than 5:00 PM.
It is essential that if a runner comes upon another runner who is injured or otherwise needs assistance, the runner will assist the runner in need. Remember to keep track of the time you took to help - this time will be subtracted from your team's overall time as the "Good Samaritan Deduction" - or, better yet, the "Good Hawaiian Deduction."