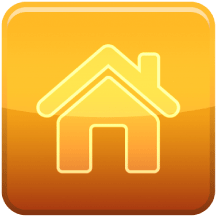 Überthons Challenge - Run the Oregon Winter, Oregon Spring, Oregon Summer, and Oregon Fall Quarter Marathons
Question: How long is a Quarter Marathon?
Answer: A Quarter Marathon is half of a Half Marathon, and a quarter of a full Marathon. A Quarter Marathon is 10.548 kilometers and 6.55 miles.
​
Question: How many quarter Marathons are there in the United States?
Answer: We know of four in Oregon. This is the only Winter, Spring, Summer, and Fall Quarter Marathon Series in the world.
​
Question: What are the current Oregon Quarter Marathon records?
Answer: Jamie Wik (F) age 27, 00:36:58 from Milwaukie, Oregon. Jerry Mullins (M) age 47, 00:45:02 from Dallas, Oregon.
​
Question: If I missed the Winter Quarter Marathon, can I do it virtually?
Answer: Yes, you may choose one Quarter to do it virtually to complete the entire Oregon Quarter Marathon Series.
Register for the 2018 Series
Oregon Winter Quarter Marathon
Oregon Spring Quarter Marathon
Oregon Summer Quarter Marathon
Oregon Fall Quarter Marathon
Set personal goals and personal records
When you register for the Quarter Series - WINTER, SPRING, SUMMER, & FALL, you receive the uncomparable Quarter Marathon Series shirt.
How can I learn more about being fit?
​
Watch Überthons videos of real people who have achieved fitness.
​
​
​
​
Read about the Überthons challenge.