Oregon WINTER

Half marathon, QUARTER & 5k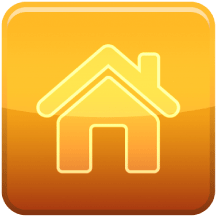 Last-minute details
​
Special Welcome
​
Welcome to Oregon to those of you who are coming from 21 states, Mongolia, and Canada! If this is your first time, extra, extra welcome! You are here to enjoy the Oregon Winter 5K. You will be interested in the Oregon Fall Half Marathon, the Oregon Summer Half Marathon, Oregon Spring Half Marathon, and other 5k and 10 events.
​
Course
​
The Winter 5k is, of course, on a championship golf course. This may be your first experience running on a golf course. The 2017 course is beautiful - just like all the courses of the Uberthons produces. Plenty of volunteers and signs will direct you - you will not get lost. Everything is on asphalt. Being winter, your shoes may get wet, but, we make up for that in the Summer! You will run the course one time. It is on one of the 18-hole golf courses.
​
Packet Pick Up -
Thursday, January 18 from 4-7 PM at Fairfield Inn & Suites Marriott. 6100 SW Meadows Rd. Lake Oswego, OR 97035 Click HERE FOR MAP. Pick up an Uberthons winter hat for free as you exit the Packet Pick Up.
​
Pick up your bib. If you are totally unable to come to Lake Oswego on January 19, pick up your bib at the event.
​
Starting times
​
5k Start - you will start at 9:00 AM.
​
Parking
​
Parking attendants will usher you to your parking spot. The Winter event participation is up 40% over the 2018 event - so, please car pool if you can. If we run out of parking we will run a shuttle van from Regal Cinema located at; 2929 SW 234th Ave, Hillsboro, OR 97123
​
Finisher medals
​
All finishers receive a finishers medal. The medal has elements of the fauna and flora of Oregon - what a great place to live and visit. The medal is a Silhoutte photo done by - the only company that converts an Oregon landscape into a medal.
​
Aid Stations
​
Aid stations are every two miles.
​
Each aid station has water; some have NUUN.
​
Post-race food
​
Soup and roll bar. Choose your soup - get your share. Friends and nonparticipants may enjoy the food for $12.00.
​
Merchandise
​
A selection of Uberthons shirts are available for purchase. Running shorts are $25. Shirts are $10 - $15. Socks are $8.00.
​
Gear Bags
​
Oregon Marathon, Oregon Half Marathon, and Uberthons gear bags are available for purchase - $25.
​
Notes
Medals and age-group pins, may be picked up at the event only.
​
Your friends who live far away may now participate in most Uberthons events virtually. See the new Virtual Uberthons website. Click Here.
​
Next up
​
Chocolatathon - Tigard, Oregon Cook Park - February 11, 2017
​
Oregon Spring Half Marathon - St. Paul Heirloom Roses Nursery - May 27, 2017
​
Oregon Summer Half Marathon & Oregon Marathon - Banks Vernonia State Park Trail - July, 22 2017
​
Oregon Fall Half Marathon - St. Josef's Winery - September 9, 2017.
​
​
Good luck. Thank you for running the Winter!
​
​
​